This is my current carrying case for a few UFO's. There's probably two dozen shuttles in there. There's actually only three projects in the works, the other are just shuttles loaded with various colored threads in case I should happen across a pattern while web surfing that I
have to make right now.
Like the bunny from my previous post. Better to be prepared than not and forget what I wanted to do....
I actually have two Jan Stawasz mats/doilys in there. I love the look of his patterns, I just wished I had the time and attention span to finish them more quickly. I was actually going to start making a wall collage from Tatting Collage by Lindsay Rogers. I've looked for my book but can't find it. It's probably in one of the boxes in the storage room at my new place. I'm going to go in search of my storage drive to see if I scanned it for my phone. At the very least I have a sketch of roughly what I'm going to make so when the book presents itself, I have direction.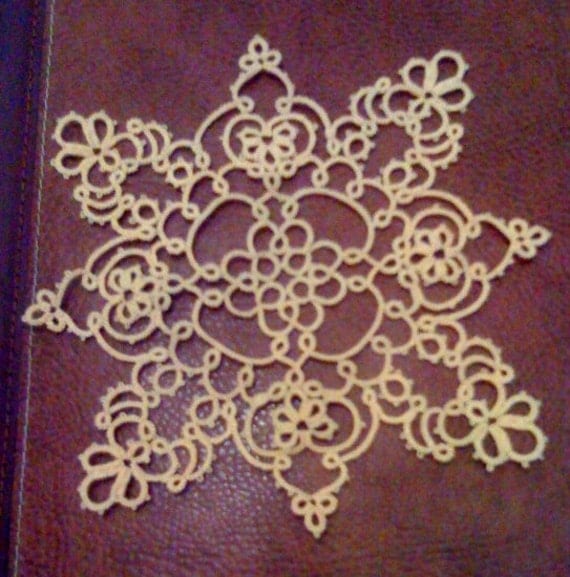 I purchased this pattern from
Karla
. I'm shamelessly lifting her image from the Etsy page, since I haven't made it yet. You can go and get it from there. It's so aesthetically pleasing to my eye I found my fingers hitting that shopping cart button. This is only the first of four rounds but I think it looks good like that. She does have a picture of the finish piece with all the rows in the listing if you are curious. I''m thinking this should be a good project to use that size 10 thread up on.