Let me get some negative out off my chest....
Yesterday in the morning, I lost my little blue First Aid kit bag. It was where I carried my current tatting WIP, along with my mini-hooks and scissors. Not to mention my "walking money" which this week translated to Birthday Spending Money (gasp, NO!) and my two most used credit cards and I.D. I'm not as upset about it as I would normally be. I have a nagging suspicion that it's hiding in the family van somewhere. The same instinct that told me that the check engine light was just a sparkplug issue (which turns out to be correct), tells me it's in the van. So at this point, I'm not going to freak out just yet, but I did cancel and get both cards re-issued, just in case.
Now to the crazy...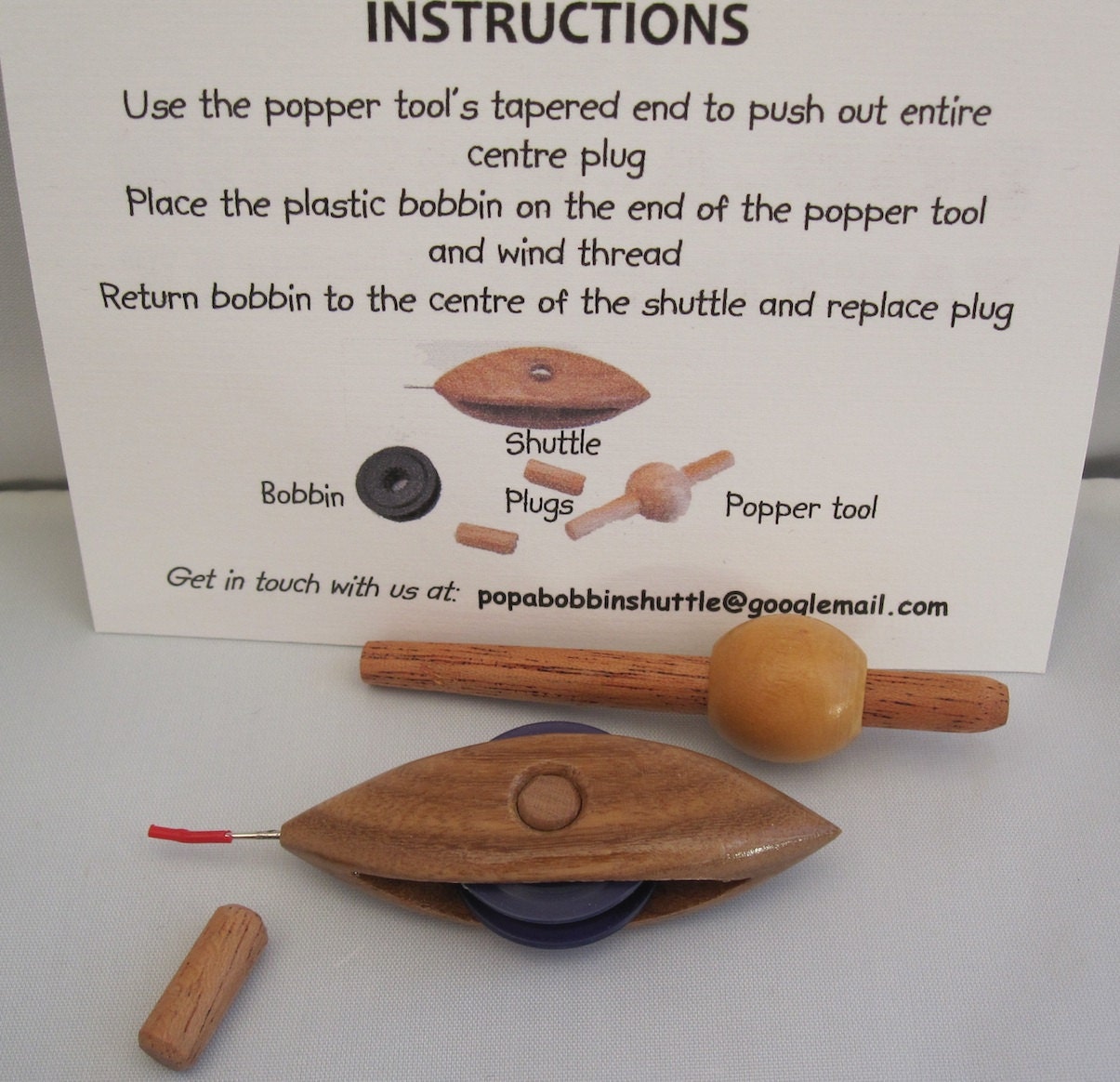 I actually managed to get one of the Pop-A-Bobbin Shuttles that Jane listed on Saturday. SCORE! This will be my third. The first two are ones I got when they first began selling many, many moons ago. Honey asked what I wanted to do for my birthday (Thursday). Traditionally, we head out to do the Disneyland Trick-o-Treat thing with the kids. This year we aren't going because we just added a new furry member to our family.
Also, call me stubborn, but I don't want others coming along with us on our little family getaway. The kids seem more relaxed and eager to go when it's just us.
I've done a little bit of tatting. I was working on using
Anne's Dragons
to make an armlet for Halloween this year. I finished the first one in size 40, and I'm going to make another in size 20 to go over my forearm. I was trying to figure out how to connect them together in a natural flow kind of way. I'm thinking maybe some 'clouds' so they can appear to flying in the sky. Maybe I should just concentrate on finishing the second dragon first.
I also made one of
Iris Neibach's
square patterns. I like the pattern but not the color. I have an almost full ball of Lizabeth Apple Pie and while the colors are gorgeous on the ball itself, I still haven't found a pattern that this colorway will compliment.
Wickedtats
Secret Shuttle Exchange. It sounds like fun and I really want fun to be a regular in my days right now.
I also have Sherry's TIAS I've got going as well..I'm only up to day 7 or is it 8? I know there's a day 9 I have to do..*laughing*